Want more power? Upgrade your turbo.
With more than 10 years' efforts putting in New Complete turbocharger manufacture and turbo remanufacturing ,E&E has found that the OEM design is not always the best choice either in design or performance. In order to supply the better products, E&E has made some modifications from OEM design. Most of the Upgrades have been approved and accepted by more and more customers.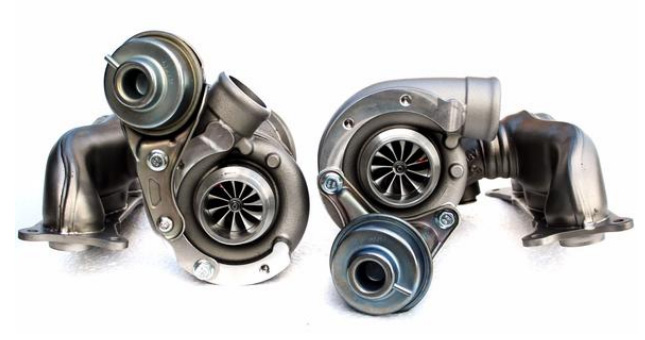 Turbine Wheel Material Upgrades
Inconel713C alloy is widely used in turbine wheel heads, which withstands max working temperature 900 degree. But for some performance turbocharger or in tropical countries, it is not enough. E&E has got some complains about the failure or crack of this material. To solve this, E&E has developed and tested new super alloys with the max working temperature can be reached 950 degree, even 1000 degree.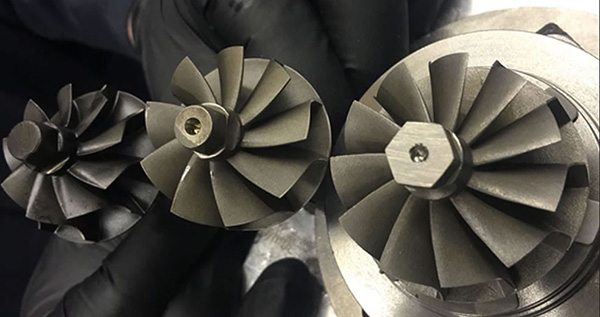 Turbine Wheel Cutback Upgrades
Turbine Wheel Cutback is a machining process which enables the engine to increase power output by reducing back pressure. Turbine wheel with cutback can also reduce some of the noise and whistling in turbocharger.
Ball Bearing Upgrades
A Ball Bearing Conversion improves response of the turbocharger and makes it more reliable. This is done by replacing the traditional thrust bearing and journal bearing assembly with a dual ball bearing cartridge assembly. The dual ball bearing cartridge has significantly less frictional drag, which will improve the response and power for output.

Thrust Kits Upgrades
The thrust kits are increased size of thrust face to reduce contact stress and enable the thrust system to carry the increased load. The thrust collar and spacer are specially manufactured to a larger diameter. Extra oil feed supply hole to the centre of the bearing helps to increase lubrication to the larger thrust face and also improves cooling.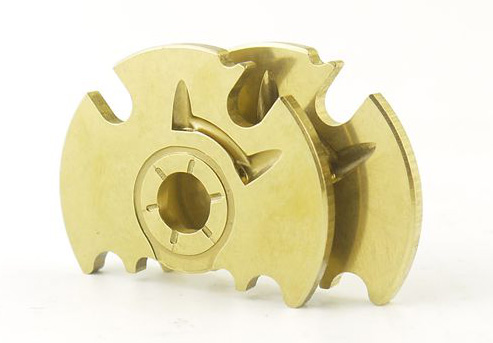 360 Degree Thrust Bearing
Fitting a 360 degree Thrust Bearing increases the reliability of the turbocharger and allows a safer way of running high boost pressures. The thrust bearing is under heavy load when the turbocharger is operating, the larger surface area of a 360 thrust bearing (as opposed to a traditional 270 degree unit) is better equipped to cope with these axial loads.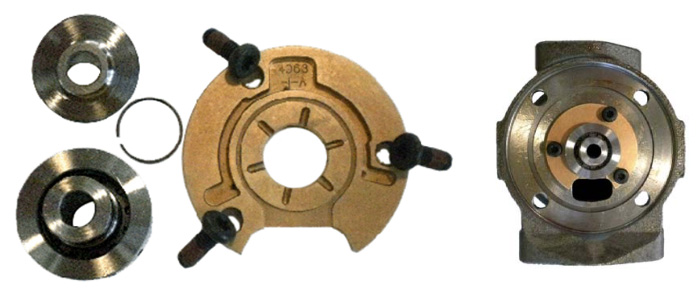 Over size Journal bearing & Piston ring
Journal bearings involve oversize OD to fit the bearing housing bore and undersize ID to fit the shaft. Piston rings involves allowing recovery of the piston ring bore in the bearing housing and increasing width to allow recovery of the ring groove on the shaft and wheel.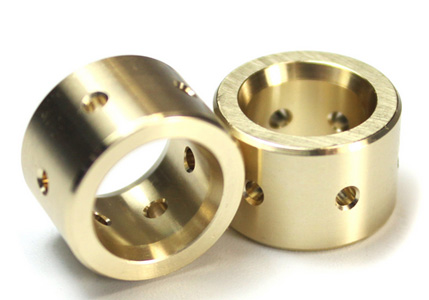 Stepped Gap & Hook Piston Ring
E&E turbo has the Stepped Gap & Hook Piston Ring to replace the standard one. It is designed for using in low back pressure exhaust systems where oil leakage into the exhaust could possibly occur.
Twin Seal Conversion Upgrades
The process involves machining of the piston ring area on the shaft and the seal bore area of the bearing housing to allow a second piston ring seal to be fitted. It reduces oil leakage on turbocharger with low back pressure exhaust systems or higher than usual crankcase pressure.