Turbocharger, as an important part of vehicle, is responsible for increasing power and reducing consumption.
Therefore, turbochargers need to be made of high quality materials, especially important turbine shaft and turbine wheel.
Inconel is a very suitable material.And Inconel shaft turbine wheel can play a huge role.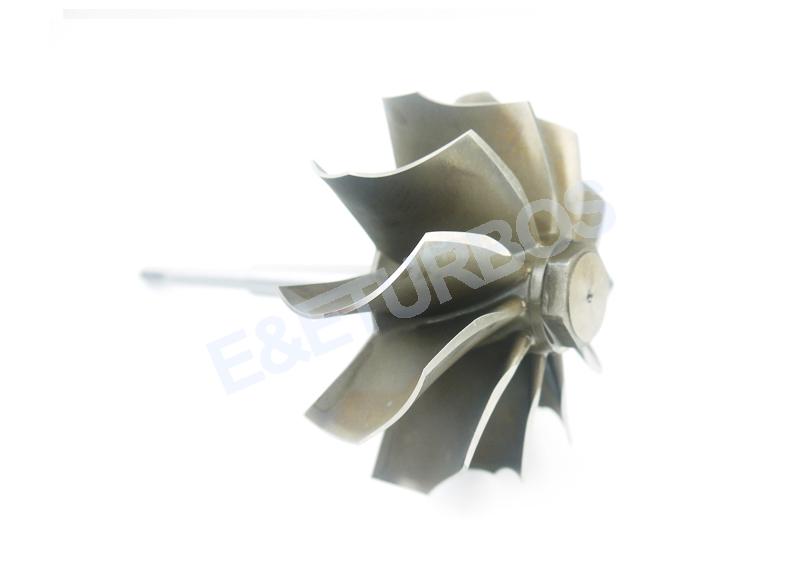 The characteristics of inconel
Inconel is capable of high temperature resistance and corrosion resistance.
One of its important properties is excellent oxidation resistance at the temperature of 1200, as well as high strength, easy processing and water corrosion resistance.
Inconel has the following applications:
1. pallets, baskets and jig used for heat treatment plants.
2. steel wire split annealing and radiation tube, high speed gas burner, wire mesh belt in industrial furnace.
3. the separation tank in ammonia reforming and the catalytic support grid in the manufacture of nitric acid.
4. exhaust system components
5. combustion chamber of solid waste incinerator
6. pipe support and ash treatment unit
7. exhaust detoxification system components
8. oxygen reheater
E&E Turbo chose to use inconel to make turbine shaft and turbine wheel.And that's what we often say,Inconel shaft turbine wheell.